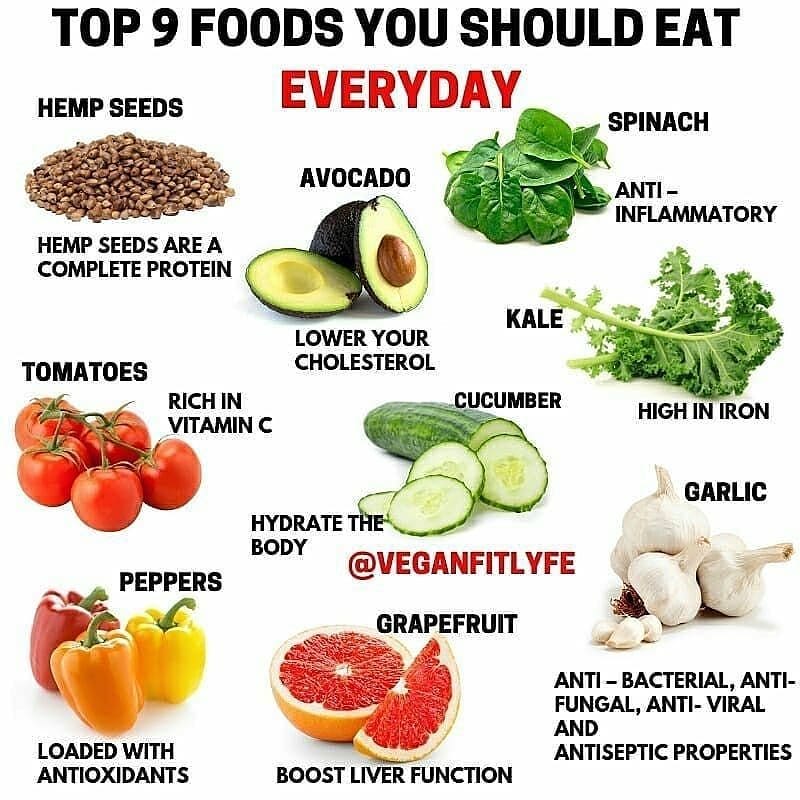 Foods you should eat everyday… 💚
.
Tag someone who needs to see this🙏
.
Follow @KshamicaMD for MOREEEE
.
📷 & post by: @veganfitlyfe
.
Comment how many of these you are already eating below 👇
.
When it comes to diet, here are a lot of don'ts—don't eat this, don't cook that. It's exhausting trying to keep up with all the foods you shouldn't eat.
Plus, focusing on forbidden foods can hold you back in a couple of ways.
Because this kind of mindset is not sustainable, you're setting yourself up to fail at your new eating approach.
You could also be missing out on essential nutrients if you're not actively trying to include a variety of foods at every meal.
Instead of blacklisting all the bad stuff, here's a list of foods you should include every day.
So that you can close the gaps on your nutritional needs
.
#kshamicaMD#vegan#veganlife
Source