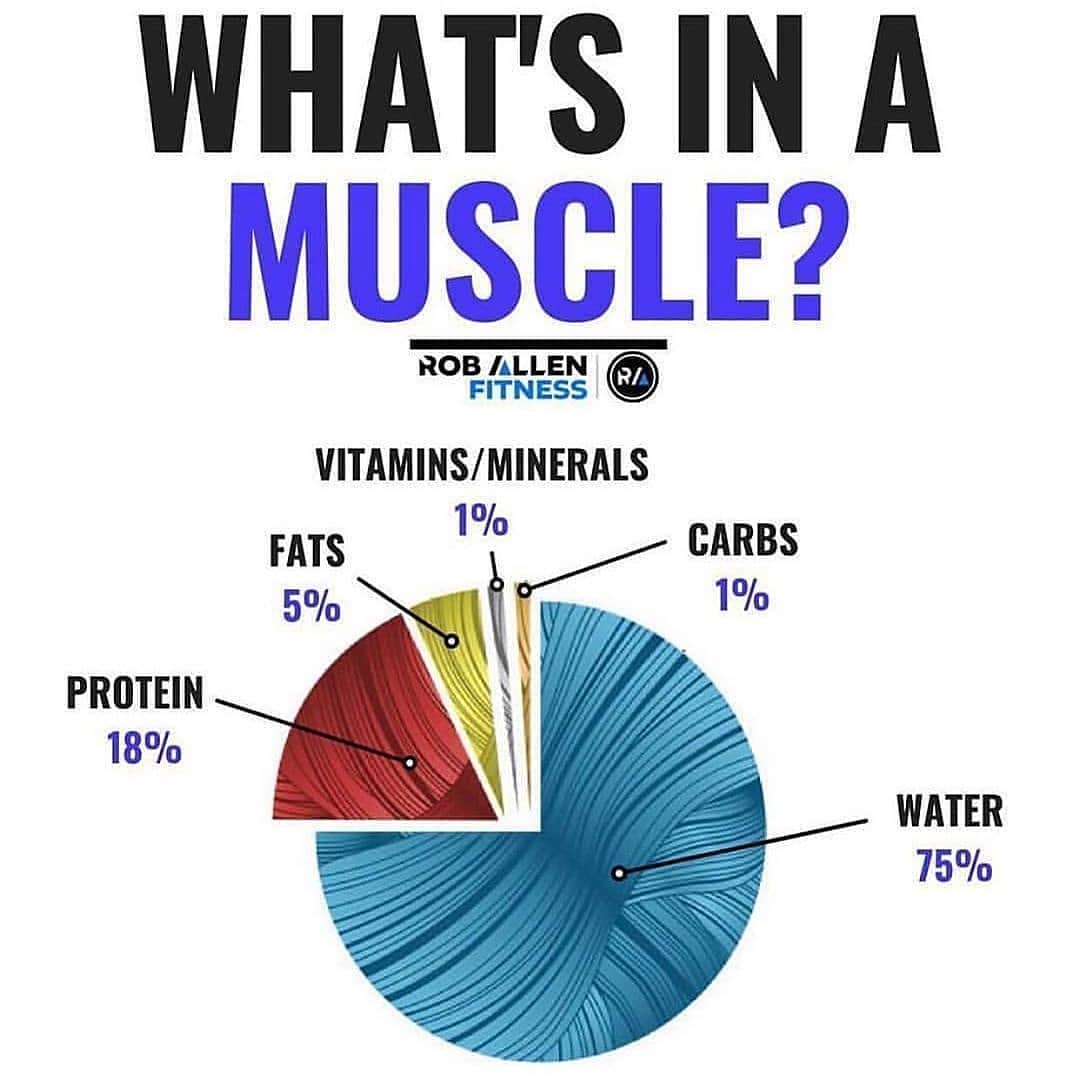 💪 WHAT'S IN THE BOX… ahem MUSCLE 💪
Please follow @bodybuilding.tricks for more great content!!💪💯 by @roballenfitness
.
In my opinion I believe that most individuals think there's only a few aspects to the muscle but in reality there's a lot more than meets the eye about lean muscle mass, please read what my good friend Rob has to say down below.
–
–
"So we want our muscles to get bigger, right? (Sure, some of you don't but this is still good info to have 😋)
.
In order to make them bigger, knowing what they are actually made of is super important. Im not talking about the cell structures here, I mean the real basic building blocks. I'll save the more specific stuff for another post 🤓
.
Water makes up 75% of lean muscle tissue. Makes sense because water is the majority of the rest of our body too. So maybe getting that 3-4 litres in a day isn't such a bad idea after all 😉
.
After that we have protein. 18 % is very significant. You've got to make sure you're getting enough in your diet to satisfy the cellular demands
.
Rounding out the rest, we have fat, vitamins, minerals and some carbs, which all play their part in maintaining healthy muscle tissue."
–
–
Hope that helps!
If you made it this far, please comment below "WATER 💧CHICKEN 🐔" or tag/share with a friend as it helps me to see that I'm making a difference in your fitness goals. As always, have a great day! -Ski
–
–
#diet #exercise #cardio #love #sport #beastmode #ripped #aesthetics #nutrition #life #model #fitlife #muscles #personaltrainer #gymshark #gymtime #crossfit #flex #dedication #transformation #aesthetic #goals 💪💯
Source