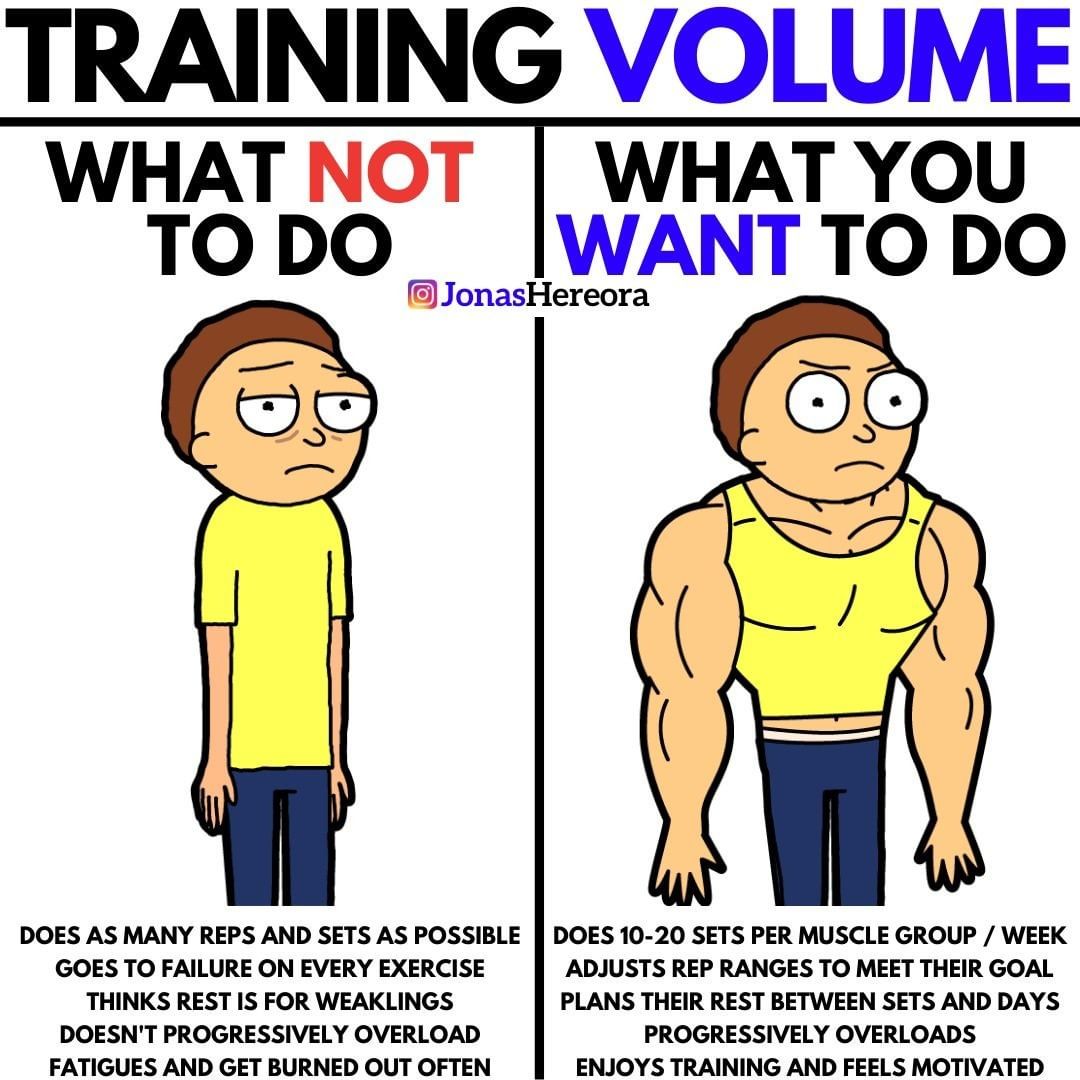 🤷‍♂️ What Is Training Volume And How Do You Optimize It? By @jonashereora⠀
⠀⠀
❌ There's a lot of misconceptions in the fitness industry, and there's a big one surrounding Training Volume.⠀
⠀⠀
🔹 These errors can be costing you a lot of time, energy, your results, but also injuries.⠀
⠀⠀
♦️ Training Volume is a measurement of your total weight lifted, you can get this by using this equation: Sets x reps x weight = training volume.⠀
⠀⠀
🔹 A lot of people focus on doing as many reps and sets as they possible can while training to failure on all their exercises which is not optimal.⠀
⠀⠀
♦️ Go for 10-20 sets per muscle group / week (experienced individuals might find slightly better results from 20+ sets, but most people are fine with the lower range). And adjust your rep range to meet your specific goals.⠀
⠀⠀
🔹 Plan your rest days and make sure to get enough sleep, this is an important part of maximizing your gains. Ignoring this can lead to overtraining, injuries, and way less results.⠀
⠀⠀
♦️ Track your workouts and make sure you progressively overload to consistently move towards your goals.⠀
⠀⠀
🔹 Find what you enjoy in your workouts and use it to keep you motivated.⠀
⠀⠀
🚩 Save this post to make sure you get your training volume on point!
Source