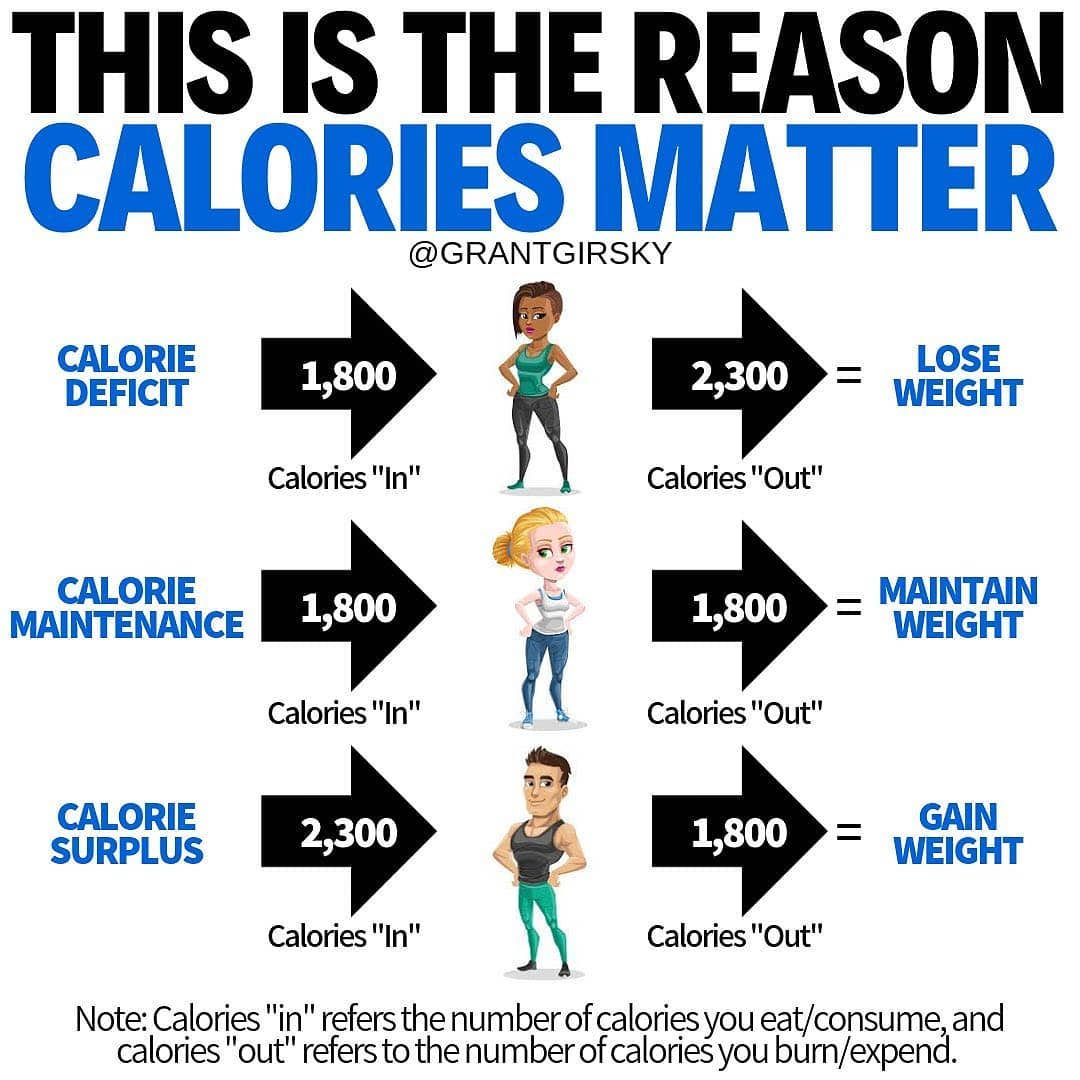 🔥 THIS IS THE REASON CALORIES MATTER🔥
Please follow @bodybuilding.tricks for more great content!!💪💯 by @grantgirsky
–
The first time I was taught about energy balance (calories "in"/calories "out"), it was an eureka moment of sorts for me.
–
In theory, I finally knew exactly what I had to do to lose fat, maintain weight, or build muscle.
–
By understanding how this concept works, I no longer had to guess. However, that still didn't make the process any less difficult.
–
Why not?
–
Because there are so many factors that come into play when humans are involved. We aren't machines. We don't just select an input and receive a desired output….I sure wish it were that easy.
–
While calories "in" vs calories "out" is an oversimplification of sorts, it's still what matters most in order to lose weight.
–
With that said, different foods affect out bodies in different ways. Just because you can eat 1200 calories worth of Pop-tarts and stay in a calorie deficit doesn't mean you necessarily should do that…
–
Ensuring that you provide your body with the proper micronutrients & nutrient-dense foods it needs is very important for overall health & performance.
–
The takeaway point here is that in the end, changing your body composition all comes down to your overall calorie intake and totals. Get those in order, and you'll be well on your way.
–
Tag a friend that would benefit from seeing this!
#training #gym #fitness #workout #motivation #fit #bodybuilding #health #strong #lifestyle #healthy #diet #fitspo #cardio #fitnessmodel #exercise #fitnessaddict #instagood #train #fitnessmotivation #fitfam #active #muscle #getfit #eatclean #gymlife #determination #instahealth #sport #bhfyp💪💯
Source