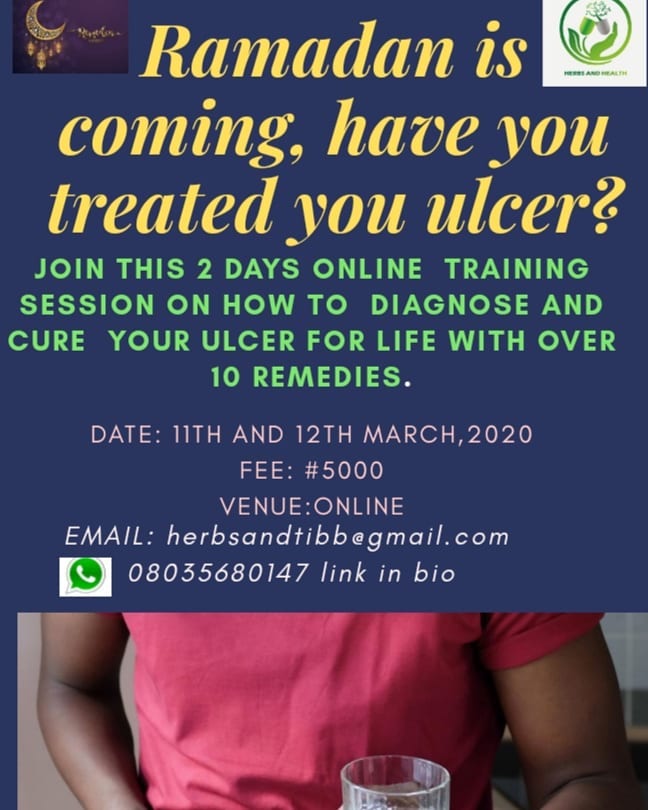 Peptic Ulcer.
.
.
Ulcer is a bit complex and in my experience with dealing with clients, I realized that a lot of Nigerian still have ulcer from years back, some 6years ago, in fact there was a client with ulcer as old as 16years.
The anatomical position of the stomach Is unknown to many people because they feel pains in different parts of abdominal cavity so they attributes it to whatever suits them.
People tend to forget about their ulcer which degenerates to other diseases.
Join me in this 2 days intensive online training on how to diagnose and cure ulcer with 10 different natural remedies and you won't regret it. Link in bio
#herbsandtibb #herbsandhealth #ulcer #pepticulcer #lagos #abujaNigeria #lagosmen #naija #abeokuta #ibadan #lagosbusiness #legit #legitvendorsng #abuja #abujahustlerscircle #lagosmainland
Source