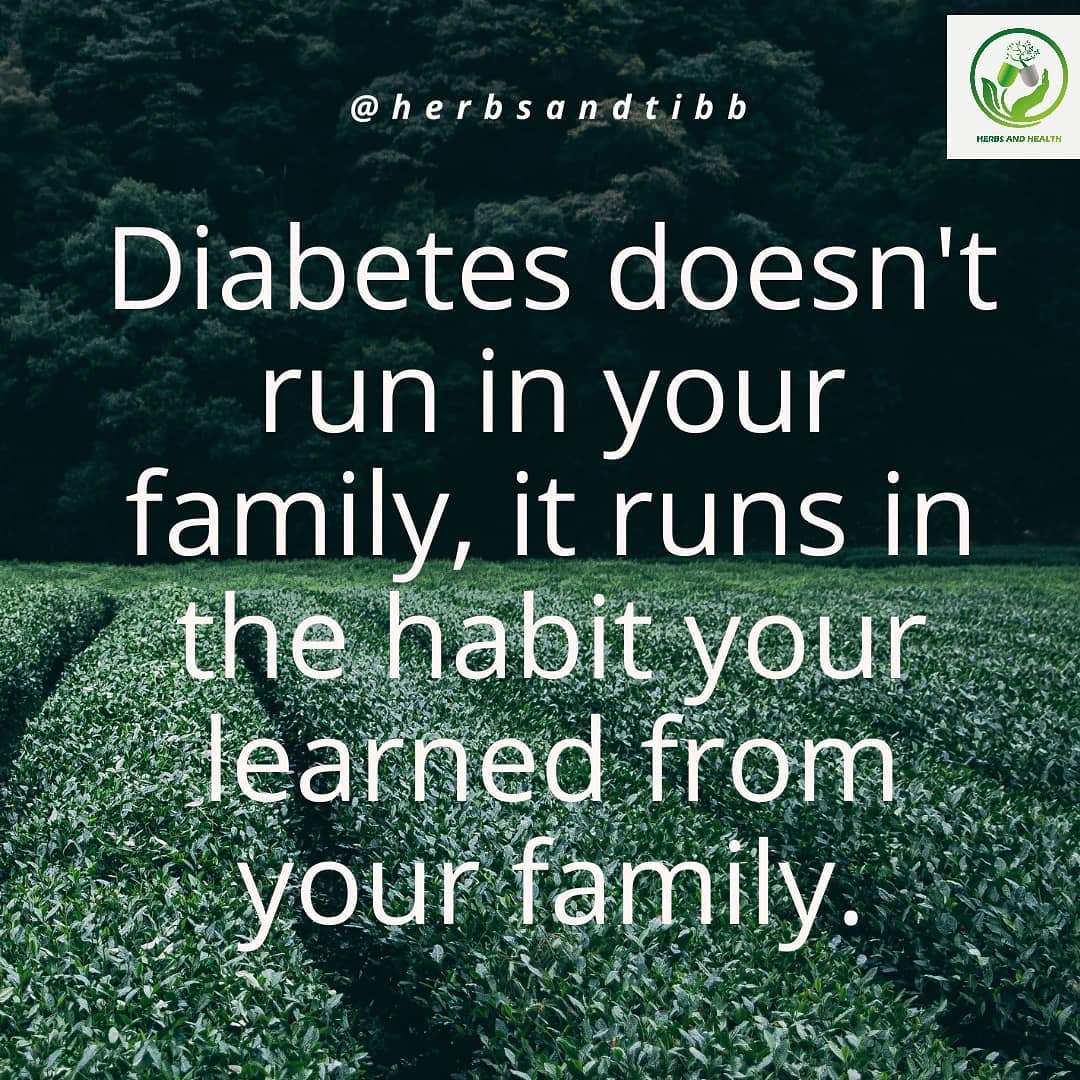 It is true that we may inherit gene that predispose us these diseases. Predisposition is not the same as predestined, we do not need to be rendered powerless by our family history.
Yet it also depends on environmental factors, Lifestyle, Obesity  and the families tend to have similar eating and exercise habits, all these also influence the development of type 2 diabetes.
If you have a family history of type 2 diabetes, it may be due to your family lifestyle susceptibility. However, don't lose heart. Studies show that medicinal plants are able to reverse or prevent type 2 diabetes.
Contact @herbsandtibb
#herbsandtibb #herbsandhealth #dia #naija #nigerian #Nigeria #9jawoman #9ja #abujanigeria #abuja #abj #abujavendor #abujamarket #abujahustlerscircle #kano #lagoshustler #lagosherbs #lagosnigeria #lagosnaija #lagoshealth #lagosvendors #jagabanofinstagram #joroolumofin #lindaikeji #instanaija #instablog9ja
Source