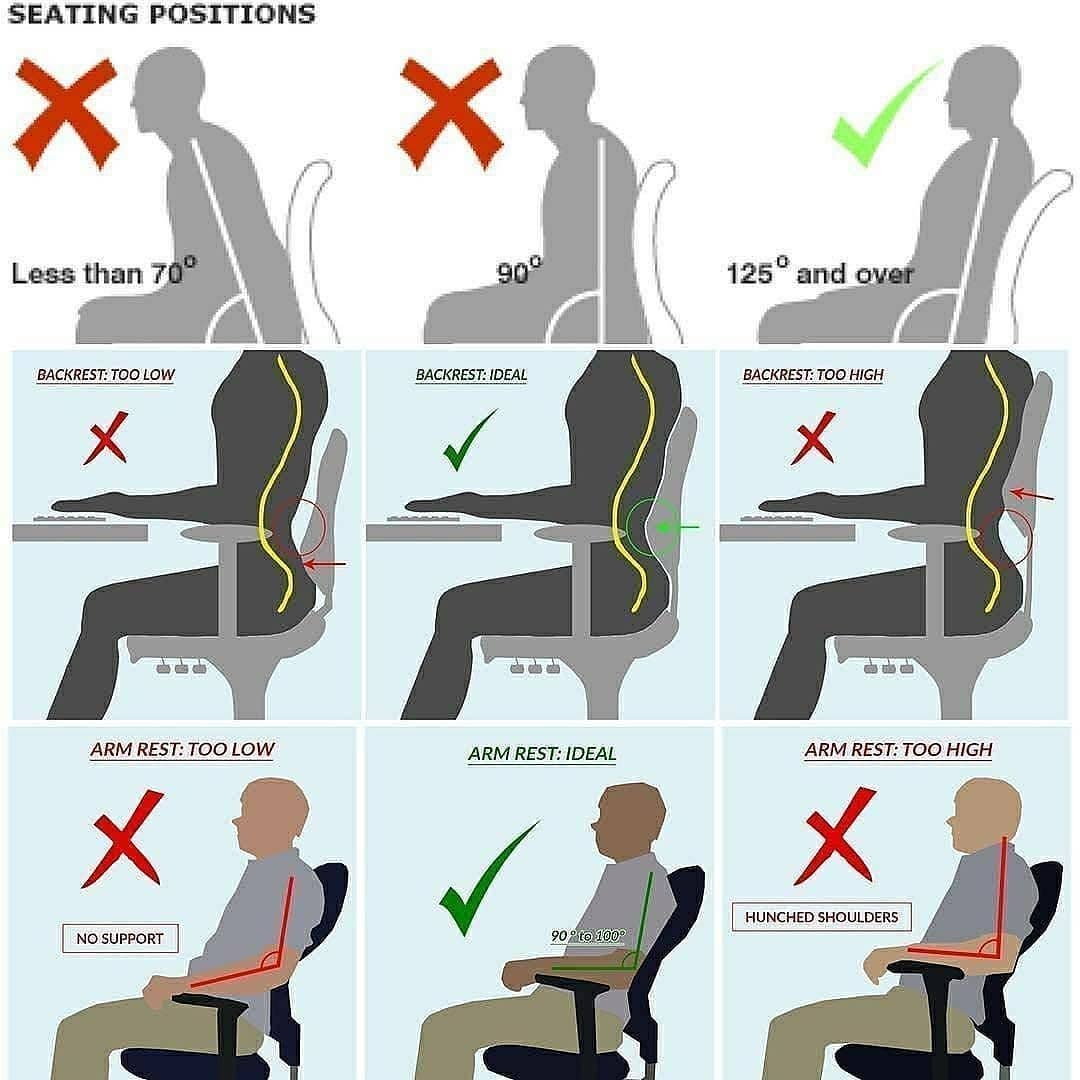 HOW TO IMPROVE YOUR SPINE HEALTH!
??‍♂️???‍♂️
.
Follow @Kshamicamd for MOREEEE
.
? & post by: @vinnierehab
.
Many of us spend a lot of time sitting whether it be in the office or just sitting around the house. ??‍♀️However, if you are one of these people who spend copious amounts of time sitting then here is some advice to improve your posture
.
✅ This one may be a no brainer but limit your time sitting as much as possible and ✅design your workplace (if you're in an office??‍?) with the following in mind:
.
1️⃣Chairs with lumbar supports have been shown to lower intradiscal pressures compared to chairs without these supports.
2️⃣Chairs with arm rests also reduce pressure in discs.
3️⃣Sitting in a slightly reclined position also lowers disc pressure. (approx. 120 degrees)
4️⃣Choose a chair that is wide enough to keep your knees apart. Because keeping your knees close together makes you prone to slumping over?? 5️⃣Your chair and desk arrangement should be such that your forearms rest on the desk with your elbows at a 90-degree angle close to your sides. ??This position reduces stress on the trapezius and surrounding muscles of the upper back and neck.?
.
Remember that spinal disorders are preventable!??Although the dangers of sitting for prolonged periods of time may not seem like a issue now but it does have a cumulative effect on the spine over years.??
.
?? Tag Someone that might find this info helpful
.
#back #posture #sitting #postureo #comparison #igfitness #fitnessaddict #fitspo #fitfam #gymfreak #backpain
Source