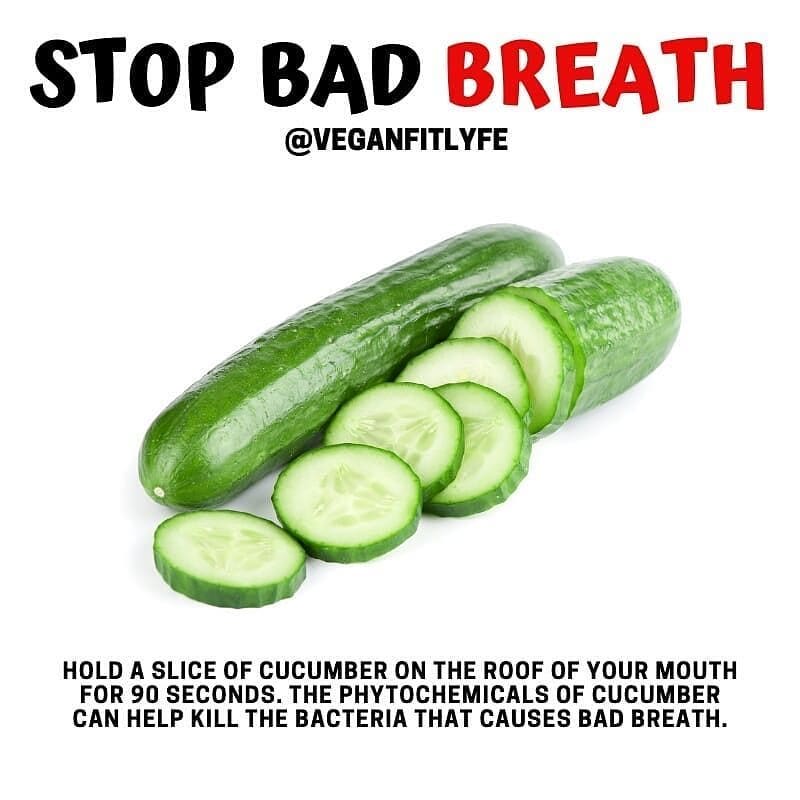 How to Get Rid of Bad Breath??? by @veganfitlyfe
.
TAG-SAVE-SHARE
.
Follow @KshamicaMD for MOREEEE
.
It's one thing to have a little body odor after a massive sweat sesh. That's what the sweat towels and perfume is for. But, stinky breath, that's a whole other story. There is no appropriate time for that.
If you've been fighting this battle lately, you have come to the right place.
Cucumbers are high in water volume and great for busting bad breath. Water prevents a dry mouth, and also washes away excess unwanted food residue that may be present after a meal.
The crunch factor also helps stimulate saliva production which aids in hydrating your mouth.
If cucumber isn't your thing, try munching on celery to get the same effect. Cucumber pineapple salad is the perfect way to munch, crunch and refresh during the warmer months.
Source