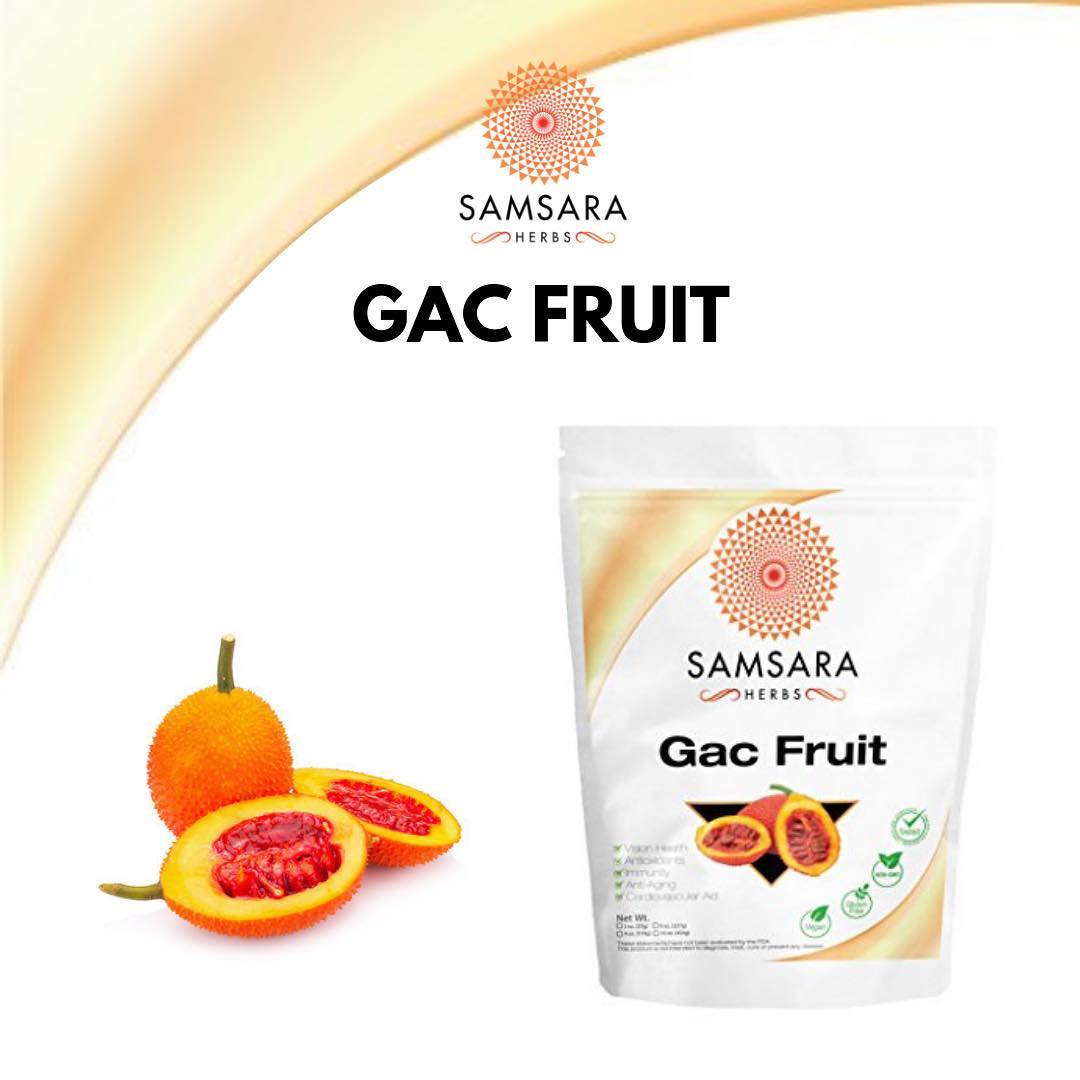 Gac fruit is native to Southeast Asia, where it is revered for its nutritive and healing properties. A very rich source of vitamin C, lycopene, beta carotene, lutein and zeaxanthin all of which can significantly aid in eye health. Historically used for vision, immunity, longevity and cardiovascular health. 🙌🏻 Our water soluble, premium grade herbal extracts are best mixed in a smoothie, juice, or flavored yogurt, which improves taste and texture. Mixing in water is perfectly fine if you can tolerate the concentrated taste! 😋😍 Why Samsara Herbs? 💭
At Samsara Herbs we source the highest quality herbal extracts from around the world. Our goal has always been to provide high quality concentrated herbal extracts that can have a real transformative impact on peoples lives.
BUY IN BULK AND SAVE!
Purchase 2 Herbs from us, Save 10% – Enter code SAMSARA2 at checkout.
Purchase 3 Herbs from us, Save 15% – Enter code SAMSARA3 at checkout.
Purchase 4 or more Herbs from us, Save 20% – Enter code SAMSARA4 at checkout.
#samsaraherbs
Source