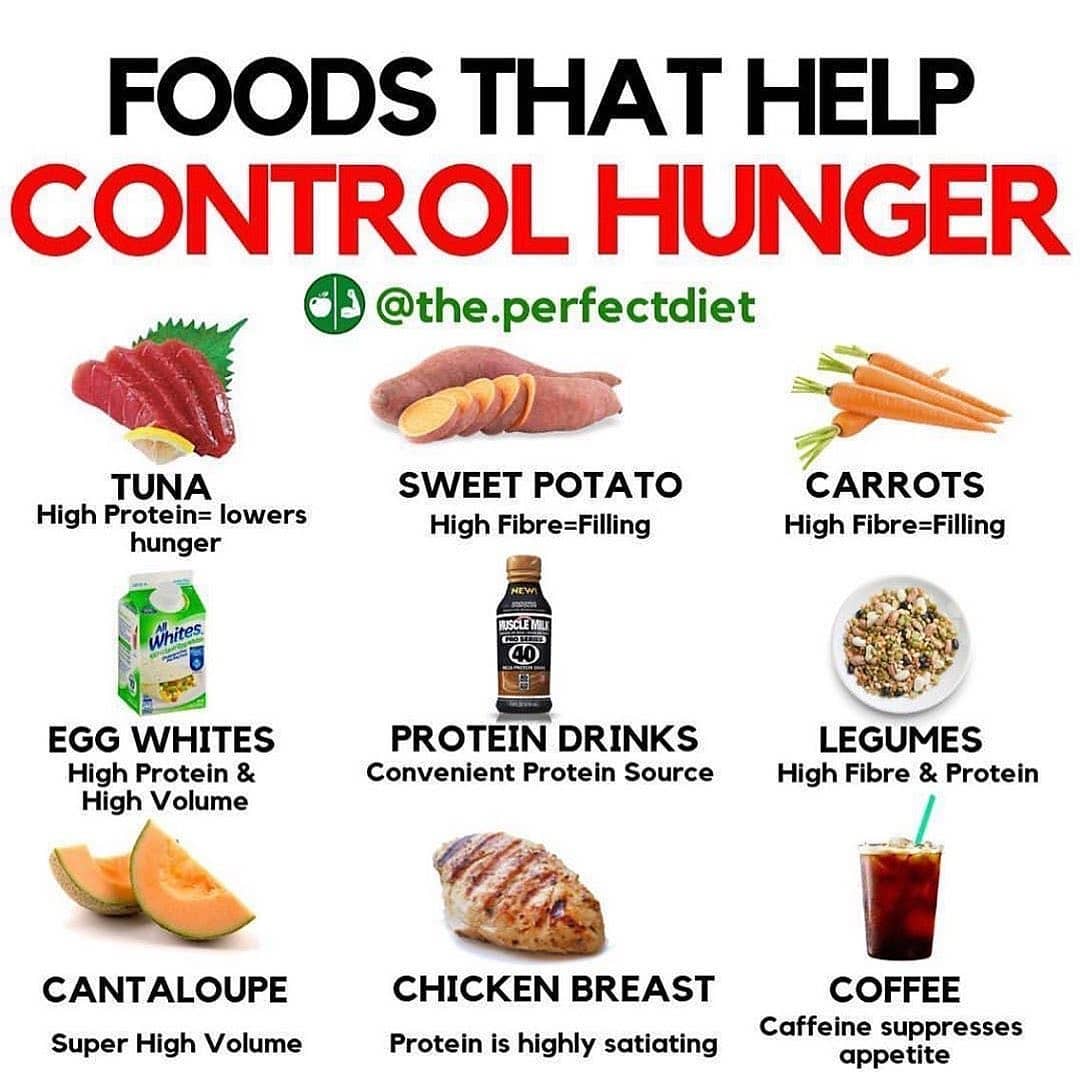 ?FOODS THAT HELP CONTROL HUNGER?
Credit:@the.perfectdiet
Please follow @bodybuilding.tricks for more great content!!??
TAG A FRIEND WHO STRUGGLES WHEN DIETING! ??
———————— ‼️You can ask any questions. ————————
When it comes to fat loss and having only little calories to work with, selecting the right foods can make the process a lot easier to adhere to. Choosing the right foods will make you less hungry in general while still eating at a deficit, which can make your daily life so much more enjoyable. ☺️
–
The 9 foods listed are a variation of fruits, grains and meats that can all help you curb your appetite. High protein foods such as chicken breast and Tuna have very low fat and due to the high protein content, the body takes a while to digest making you feel full longer. Furthermore, Fibre is known to help slow digestions down, so foods like sweet potato and carrot are great options. Legumes are also great as they are high in protein and high in fibre. Protein Milk drinks are high in protein and contains dairy, which is the reason why they're super thick making you feel full fast and long. Dairy has casein protein, which is a slow digesting protein. Caffeine surpasses appetite as we all know and cantaloupe is made almost entirely out of water, so go for it!?
Source