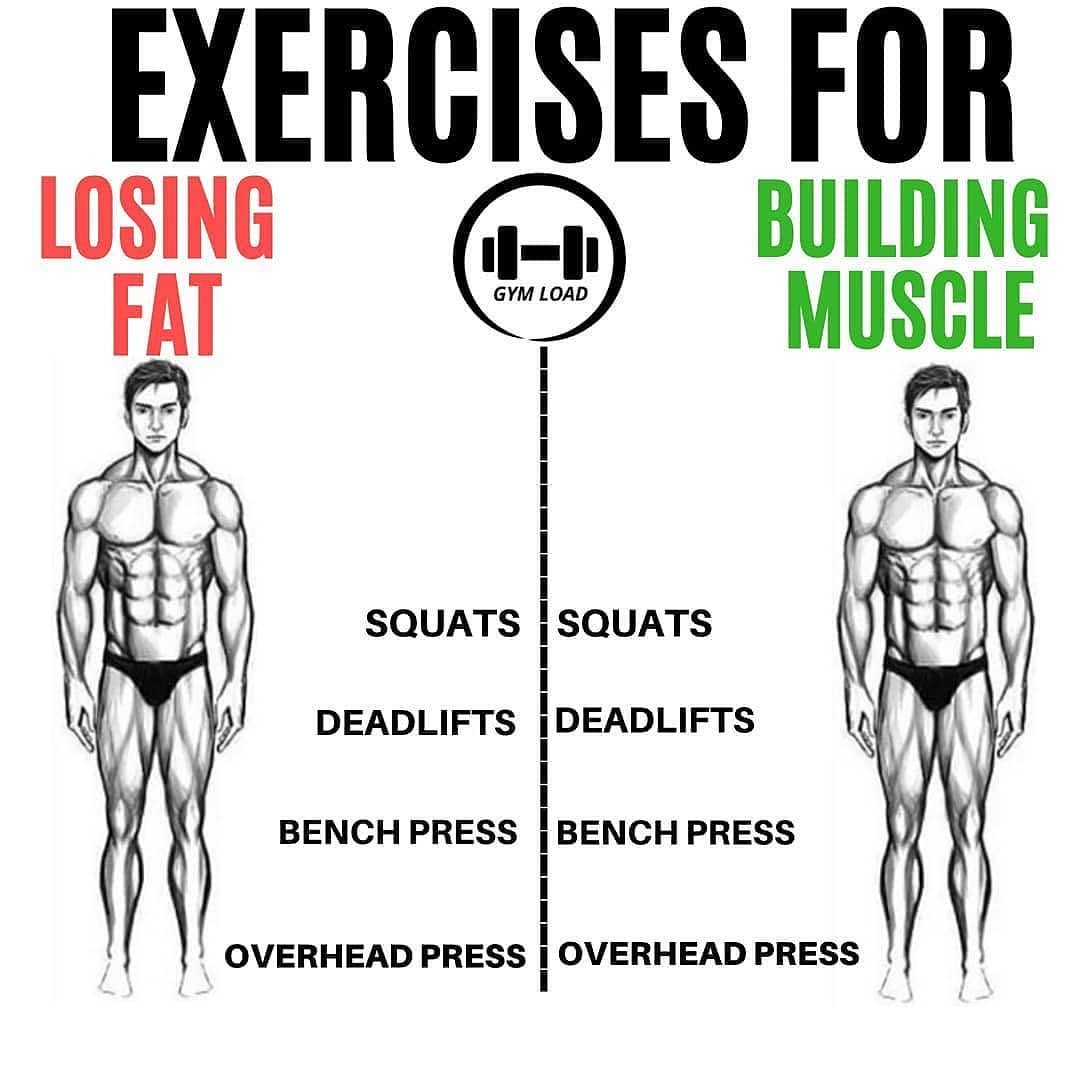 🚨BEST EXERCISES FOR LOSING FAT AND BUILDING MUSCLE🚨 .
. .
⭕Have you been told to only do certain exercises if you want to lose weight or build muscle?
⠀⠀⠀⠀⠀⠀⠀⠀⠀
⭕Here's the thing, the exercises you do, don't matter all that much. Provided you are progressively overloading a movement, that provides a muscle with sufficient mechanical tension for growth, any exercise will suffice.
.⠀⠀⠀⠀⠀⠀⠀⠀
⭕What ACTUALLY dictates whether you build muscle or lose fat isn't the exercises you do, but your nutrition. You can do all the circuits, "booty pump" classes, etc., but if you aren't in a caloric deficit, you aren't going to be losing weight over time.
.⠀⠀⠀⠀⠀⠀⠀⠀⠀
⭕Conversely, when trying to build muscle, being in a deficit will afford you the lowest potential for that to happen. Yes, muscle can be built in a deficit, but it becomes MUCH more efficient at maintenance or at a slight surplus.
.⠀⠀⠀⠀⠀⠀⠀⠀⠀
⭕Bottom Line: Define your goals, make your caloric intake dovetail with these goals & THEN, focus on your training plan (how often to train, what movements to use, rep ranges, total volume, etc.).
.
Tag a Friend 🧒🧒 who needs to know this.
.
.
Credit by: @gym.load
.
#musclebuilding #naturalmuscle #workout #buildmuscle #muscle #gymload #naturalbodybuilding #fitnessmotivation #musclegrowth #musclegain #gainweight #finessmotivation #bodybuildingmotivation #gymtip #goals #fitspo #musclescience #workoutroutine #musclemass #naturalbodybuilder #musclestrength #exerciseprogram #workoutroutine
#fitnessmodel #bodybuildinglifestyle
Source