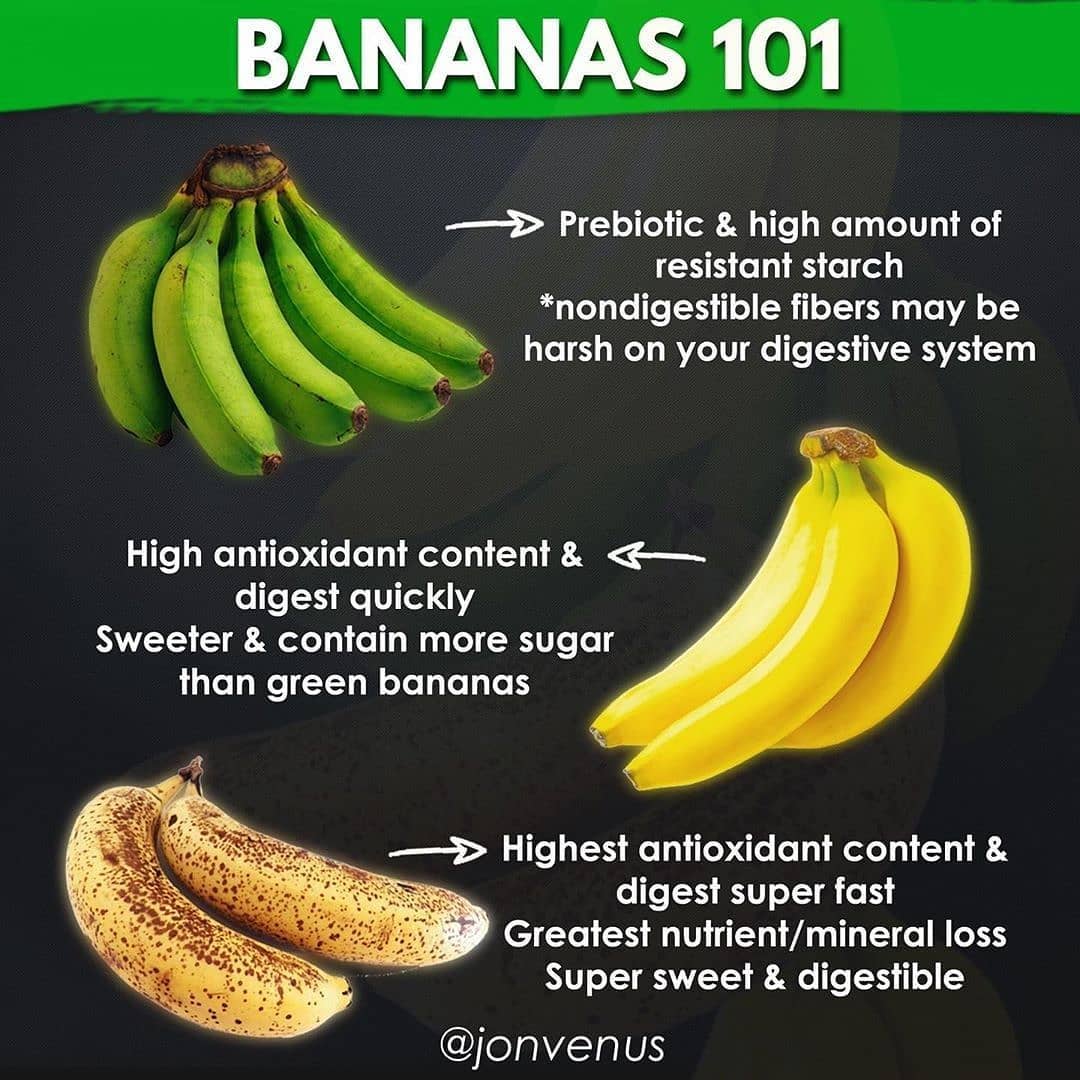 Bananas are very A-PEELING ?
Please follow @bodybuilding.tricks for more great content!!?? -⁠
Here's something you may not have known: there are hundreds of varieties of bananas. But there are probably only a handful of them available at your grocery store. I won't get into the names of each of these and it would take all day to write this caption! Instead lets talk about the stages of ripeness! ? -⁠
⁠
Green: Firm, starchy and may not taste like the bananas you are used to eating. You can eat green bananas, they've just not began to ripen yet. To speed up the ripening of your green bananas, you can place them into a paper bag with an apple ? -⁠
⁠
Green/Yellowish: This is the stage when the bananas are becoming more and more ripe. They do have a little bit of sweetness but have not reached their sweetness maturity – they get better. At this stage the banana is almost fully ripe and the shape of the banana holds. – ?Fully yellow with brown spots: This is when the banana has passed full ripeness and become super sweet an tender. These type of bananas are great to eat as a snack but also work so well in smoothies or desserts! ? -⁠
⁠
How do you like your bananas? ? @jonvenus ⠀⁠
#photooftheday #love #sport #body #instafit #crossfit #gains #strength #like #gymmotivation #shredded #abs #life #inspiration #fashion #muscles #model #progress #beautiful #physique #power #bodybuilder #beastmode #nopainnogain #style #weightlifting #powerlifting #fitlife #yoga #bhfyp??
Source