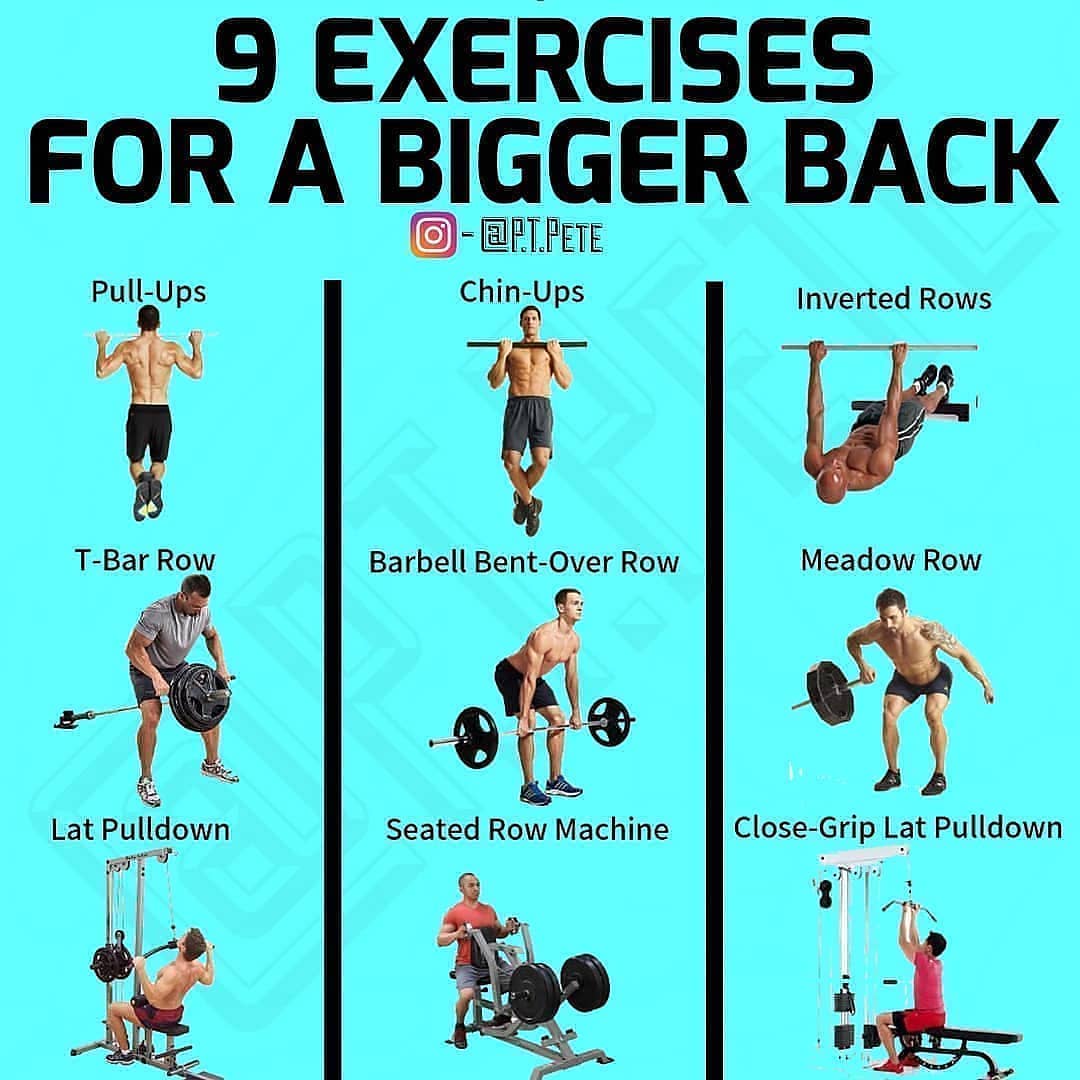 𝐖𝐇𝐀𝐓𝐒 𝐘𝐎𝐔𝐑 𝐅𝐀𝐕𝐎𝐔𝐑𝐈𝐓𝐄 𝐁𝐀𝐂𝐊 𝐄𝐗𝐄𝐑𝐂𝐈𝐒𝐄? –
Please follow @bodybuilding.tricks for more great content!!💪💯 Heres a little list of different back exercises I compiled for you guys so that you can add a bit of variety to your routines!
–
For once I'm leaving out deadlifts as I feel I put them in so many posts 😂
–
Keep your workouts fresh! ✌
.
Credit:@P.T.Pete
#healthy #fitness #fit #gym #workout #motivation #health #lifestyle #bodybuilding #training #diet #fitspo #instagood #strong #fitnessaddict #fitnessmodel #fitfam #cardio #eatclean #exercise #fitnessmotivation #cleaneating #food #photooftheday #getfit #healthychoices #love #train #healthylifestyle #bhfyp💪💯
Source