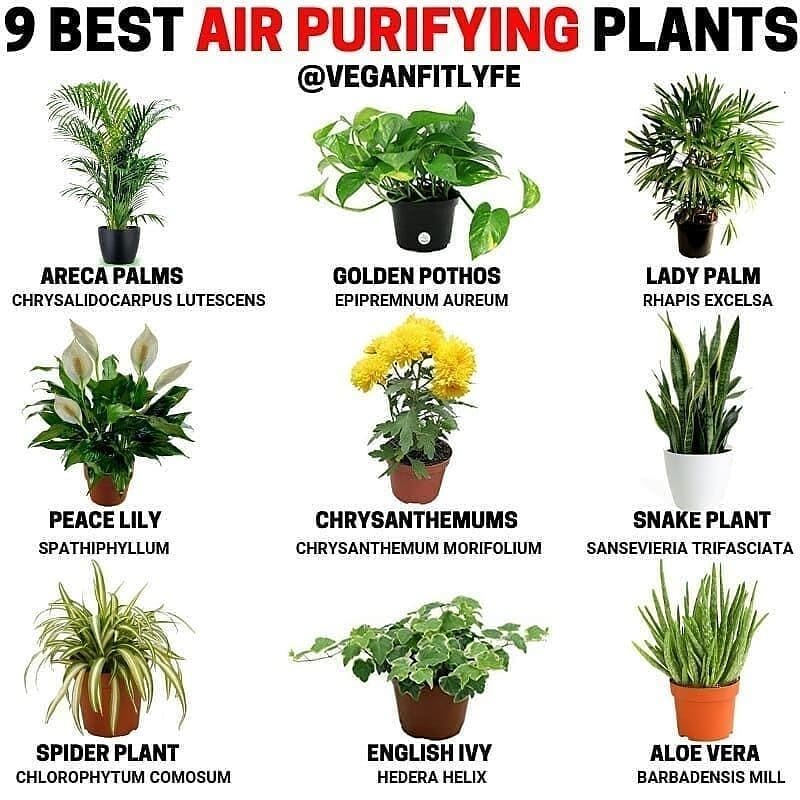 Air purifying plants by @veganfitlyfe
✔ 💚🌱
.
TAG-SAVE-SHARE with someone who loves house plants
.
Follow @KshamicaMD for MOREEEE
.
Living in an energy efficient, modern building can have unintended side effects. One of these side effects is less air flow. Lack of air flow allows for indoor air pollution to build up and cause health issues like asthma or sick building syndrome.
In fact, modern furnishings, synthetic building materials, and even your own carpet may carry more chemicals than expected. These chemicals can make up to 90 percent of indoor air pollution.
In 1989, NASA discovered that houseplants can absorb harmful toxins from the air, especially in enclosed spaces with little air flow. This study has been the basis for newer studies about indoor plants and their air cleaning abilities. While plants have less horse power than air purifiers, they're more natural, cost effective, and therapeutic.
You may want to reconsider air-purifying plants if you have pets such as cats and dogs. Many of these plants can be toxic to them. Therefore always ask them what are the pet-safe options available before buying.
Above are the 9 best air purifying indoor plant
Source