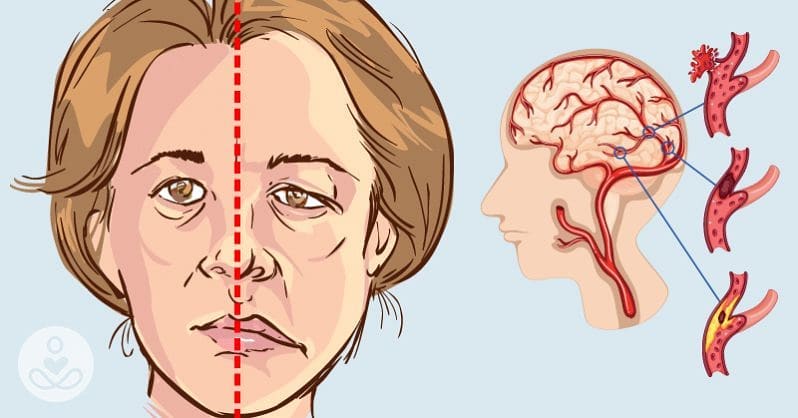 STROKE
.
.
Stroke is a major cause of death and disability in population across the world. Hypertension is the most common stroke risk factor globally as well as in the Nigerian population, however other modifiable risk factors such as obesity are becoming increasingly prevalent due to unhealthy diets and sedentary lifestyle.
Stroke risk factors such as hypertension and obesity were common in an urban area of Nigeria.
Just as strokes have many effects, they also have many causes. The various types of stroke.
Ischemic stroke.
Occurs when a blood vessel supplying blood to the brain is obstructed. It accounts for 87 percent of all strokes.
Hemorrhagic Stroke (Bleeds)
Occurs when a weakened blood vessel ruptures. The most common cause of hemorrhagic stroke is uncontrolled high blood pressure.
TIA (Transient Ischemic Attack)
Called a "mini stroke," it's caused by a serious temporary clot. This is a warning stroke and should be taken seriously.
Don't let stroke strike twice. One in four stroke survivors has another. We can help keep it from being you.
Prevent Stroke by contacting @herbsandtibb today. Follow link in bio.
#herbsandtibb #herbsandhealth #stroke
#naijahustlers #naijahealth #naijamarket #naijabusiness #naijabrandchick #lagoshustler #lagos #lagosnaija #lagosnigeria #lasgidi #jagabanofinstagram #jaggynation #abuja #madeinnigeria #joroolumofin #bbnaija2019 #brodashaggi #tundeednut #abujamarket
Source